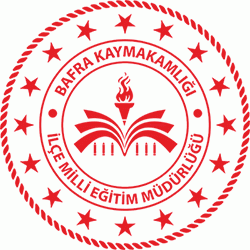 Bafra Ilçe Milli Egitim Mudurlugu
Turkey
Bafra District Directorate of National Education (Bafra NEDD) manages formal and non-formal education institutions in Bafra district in accordance with the basic principles of Turkish National Education. Besides these, Bafra MEM is the highest education authority in its region. Our main goal is to educate our students within the framework of reason, science and moral values and raise them to the "Level of Contemporary Civilization". Our goal is to be a part of the knowledge-based society of the 21st century as a country governed by an independent, democratic, secular, and social, constitutional law. Our vision is to be a leader and role model in our education system and our institutions by using digital technologies that will carry the Turkish nation to the level of contemporary civilization, developing with a disciplined management approach. Our mission is to provide efficiency and productivity in public and private schools and educational institutions affiliated with our directorate in accordance with Turkish national education principles. We also carry out research, consultancy and in-service training activities for our management staff, teachers, and students to increase the quality of education and achieve continuous success.
---

EU-Track
Italy
EU-Track is a Research and Development Centre composed of highly qualified researchers from around the world with different backgrounds and more than 15 years of professional and research experience. Thanks to the researchers' different reference scientific backgrounds, we are currently involved in several research activities at the National and International levels in Geotechnical engineering; Education; ICT; Robotics. The strength of our Scientific Committee is in the research activities' multidisciplinary and interdisciplinary approach. This allows us to reach important results that can create innovation and development. A great contribution to these activities comes from the EU-Track's international cooperation with universities, research centres, companies, and public authorities (e.g., Ministries). The researchers have established a strong team-working by reinforcing the intercultural exchange of our research activities and creating challenging synergies in joint actions and initiatives. Currently, they are working with several European countries, such as Austria, Belgium, Bulgaria, Estonia, France, Greece, Ireland, the Netherlands, Poland, Portugal, Spain, Turkey, and the United Kingdom and with some Asian countries: Russia, Kazakhstan, Uzbekistan, Turkmenistan, Thailand, and Vietnam. Among the Institutional activities, EU-Track staff organize training events, seminars, and workshops for teachers from Europe, mainly regarding innovative teaching and learning approaches and on relevant issues at the European level to promote new cooperation and networks.
---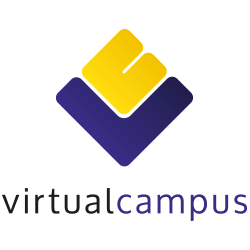 Virtual Campus LDA
Portugal
Virtual Campus is a development, training, and consulting SME in Technology Enhanced Learning, Serious Games and Information Systems. Its vision is to actively promote the development of the Knowledge Society by supporting public and private entities in designing and developing strategies and projects that lead to increased societal benefits, always using digital environments for Education and Training. Located in Porto, North of Portugal, Virtual Campus has strong partnerships with various Universities and Companies in the region and has successfully partnered with Local and Regional Authorities, enterprise associations and specialized companies. In fact, Virtual Campus is a spin-off from the research and work developed at the R&D group GILT, from the Instituto Superior de Engenharia do Porto. Virtual Campus staff forms a multidisciplinary team with academic backgrounds in different areas, allying knowledge and skills from International Relations, Programming, and Design. Virtual Campus has successfully produced multimedia e-learning content for different platforms (mobile, web, desktop/laptop), in different environments (online, standalone) for various purposes (vocational training, emergency services, higher education, secondary education) and in different scopes (R&D&I projects, client contracts). In this context, VC has developed a wide range of products, which essentially fall into four categories: games, learning apps, learning content and web platforms.
---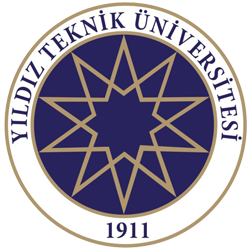 Yildiz Technical University
Turkey
Yildiz Technical University is one of the seven public universities situated in İstanbul, besides being the 3rd oldest university in Turkey, with its history dating back to 1911. It is regarded as one of the best universities in the country, as well. Our university has 11 faculties, 2 institutes, 25 research centres, a vocational school of higher education, a vocational school for national palaces and historical buildings, a vocational school for foreign languages operating under 380.000 sq-m indoor space and 1.600+ academics and 30.000+ students. YTU enjoys a well-connected international community with 400+ higher education institutions from 50+ countries worldwide, participating in 800+ international agreements offering exchange programs, academic activities, joint projects and such. 2000+ international students, graduate and undergraduate altogether, from 100+ countries make YTU classrooms and laboratories a breeding ground for innovation and creativity.
---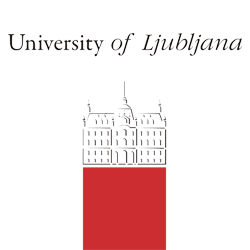 Univerza V Ljublajani
Slovenia
The University of Ljubljana is Slovenia's oldest and largest higher education and scientific research institution. It has more than 40.000 undergraduate and postgraduate students and employs approximately 5.600 higher education teachers, researchers, assistants, and administrative staff in 23 faculties and three arts academies. The University of Ljubljana is listed amongst the top 500 universities in the world according to the ARWU Shanghai, Times THES-QS and WEBOMETRICS rankings. It is Slovenia's central and largest educational institution, with 30 per cent of all registered researchers. The Faculty of Education of the University of Ljubljana educates and trains teachers and other professional workers in the field of education. It trains all kinds of professionals, from preschool and primary teachers to teachers who are specialists in teaching two subjects or subject areas in primary school and certain secondary schools. The primary research undertaken at the Faculty of Education of the University of Ljubljana is from educational, natural, social, and humanities sciences. The faculty brings together the largest interdisciplinary group of researchers of educational science in Slovenia and is composed of more than 130 education professionals. These professionals also undertake research work in which master's and doctoral students are frequently involved.
---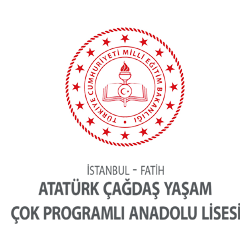 Ataturk Cagdas Yasam Cok Programli Anadolu Lisesi
Turkey
The government founded Fatih Atatürk Çağdaş Yaşam Multiprogrammed High School in 1997. In the same year, The Contemporary Life Association (Originally "Çağdaş Yaşamı Destekleme Derneği") supported the school in building computer labs and other training labs and gave its name to the school. The Contemporary Life Association is one of Turkey's most effective educational associations. They give support to thousands of students every year. Since it is a multi-programmed institution, it consists of general education and vocational education departments. So, it is a general and vocational education institution. Besides general education, there are 5 departments in the vocational field in the institution. Furthermore, the general high school section is also available. Around 1800 students' study and almost 100 teachers work in the school. The school has the 25 interactive smartboards and classroom lessons with internet access. 5 computer labs and 1 science experiment labs are available. In addition, there are 2 labs for the students who require internet access in the neighbourhood for the online lessons. Professional fields are Computerized Accounting in Accounting and Finance Branches, Insurance in Marketing and Retail Selling Branches, Web Programming and Database Programming in Information Technology Branches Mechanical Drafting with Computer in Mechanical Technology Branches.